The Devils' Door
Companion to
Traces of the Kingdom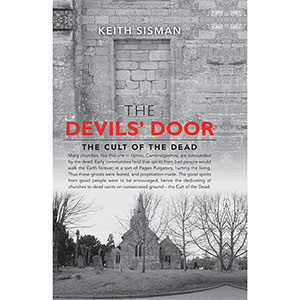 Many churches, like this one in Upton, Cambridgeshire, are surrounded by the dead. Early communities held that spirits from bad people would walk the Earth forever, in a sort of Pagan Purgatory, hurting the living. Thus these ghosts were feared, and propitiation made. The good spirits from good people were to be encouraged, hence the dedicating of churches to dead saints on consecrated ground — the Cult of the Dead.
Be one of the first to get this new work on church history from the author of
Traces of the Kingdom.